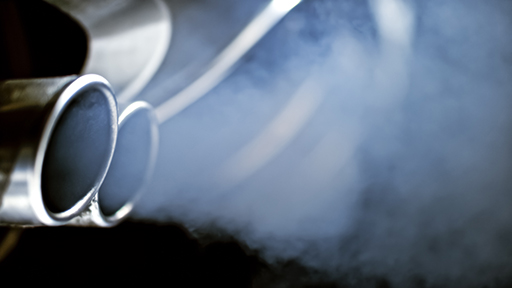 Listen carefully to the news this summer and sometime during the year you may hear on the radio or TV a weather announcement that there is an Air Quality Advisory. This is a warning that air pollution levels are high.
You can protect your lungs on days when the air isn't good by limiting your time outdoors. You and your community can also keep pollution levels low by doing simple everyday things to reduce pollution. The people, plants, and animals who need clean air to breathe will appreciate your help to keep the air clean.
In Wisconsin, two different pollutants can trigger an Air Quality Advisory.
Ground-level ozone, also known as tropospheric ozone, is a pollutant that can make it hard for you to breathe. It forms on hot, summer days, reaching the most dangerous levels in the afternoon and early evening.
Particle Pollution forms all year round. It can be made of little bits of dust, pollution, smoke, or even liquid drops. Particle pollution can make people cough and feel ill.
Browse on to learn more about the Air Quality Advisory, ozone and particle pollution. Then take the Hot Days of Summer Quizzler to see how you'd do on a day with an Air Quality Advisory.
Want to know more about the Clean Air Act? See the Environmental Protection Agency (EPA) Clean Air Act explained for the public.
This year, you can check your local TV or radio weather broadcast to find out if there's an Air Quality Advisory. In some states (but not Wisconsin), highway signs announce Air Quality Advisories to drivers You can also check on the web at the Wisconsin Dept. of Natural Resources and the EPA. And don't forget, on Air Quality Advisory days, it's not a good idea to breathe the air outside. So try to limit your outdoor activities during an advisory..
Find out what YOU can do to keep ozone levels down.