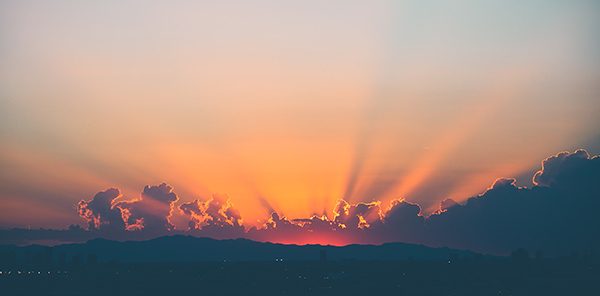 Do you know what the ozone layer is? It's a layer of air high above us in the stratosphere. This layer contains ozone molecules; each made up of 3 atoms of oxygen. The ozone layer is very important to all living things, because it blocks many of the sun's harmful ultraviolet (UV) rays before they reach the Earth.
Scientists say that too much exposure to the sun before age 18 can cause health problems. UV rays can cause premature aging (wrinkles), skin cancer, eye cataracts, and may even cause problems with your immune system! The good news is that you can protect yourself from UV rays.
What's the UV Index, and what do the numbers mean?
The UV Index is a set of numbers that scientists use to predict the UV levels on a given day. The number given is the prediction of the UV levels at noon when the UV levels are highest (if it's sunny). Higher numbers mean more risk of sun damage to your skin. Low risk numbers are 1-2, moderate risk numbers are 3-5, high risk numbers are 6-7, very high risk numbers are 8-10 and extreme risk is 11 and above.
Source: Environmental Protection Agency
The risk of damage to your skin also depends on your skin type. If your skin is dark, you have more natural protection against the sun's rays than a person who has lighter skin. But, it doesn't mean you should ignore the risks of overexposure to the sun. You still need to protect your skin and eyes.
You can check out the daily UV index for where you live by visiting the Environmental Protection Agency's UV Index page. (Leaves EEK!)