Ravine Restoration
The students of the Fox River Academy in Appleton, Wisconsin produced a documentary about their ravine restoration project.
Join the Frog Chorus
Ah spring! For tree or toad, the sap is running, there's love in the air and it pays to advertise.
Restoration in the Barrens
Restoration in the Barrens is a story about a young teen's struggle to rebuild his life while helping to rebuild a local prairie.
Job Explorer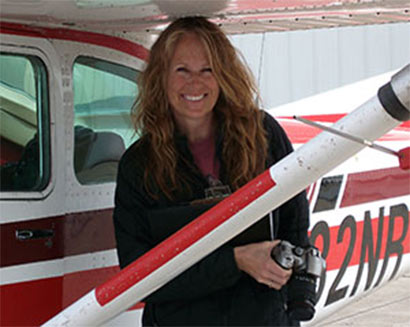 By Beverly Paulan, DNR Aircraft Pilot
My dream came true when I got a job flying for the Wisconsin Department of Natural Resources! I love it! Every day is different and I get to do a lot of really cool things like looking for radio collared wolves and helping with the whooping crane migration.
by Kathleen Harris
On this November morning, it is easy to believe I have the best job in the Wisconsin State Park System. I work as a park naturalist at Peninsula State Park, a 3,776-acre haven of forest, wetlands, meadows, and bluffs. Nearly 7 miles of Lake Michigan shoreline wrap around Peninsula helping to make it one of the most popular campgrounds in the state.
Environment Education for Kids
Welcome to the new EEK website. Our site has gotten a much needed update - it has the same great natural resources information with a new look and improved functionality, including being device responsive so you can easily take EEK out with you into the field. EEK is brought to you by the Wisconsin Green Schools Network and is supported by our generous sponsors.