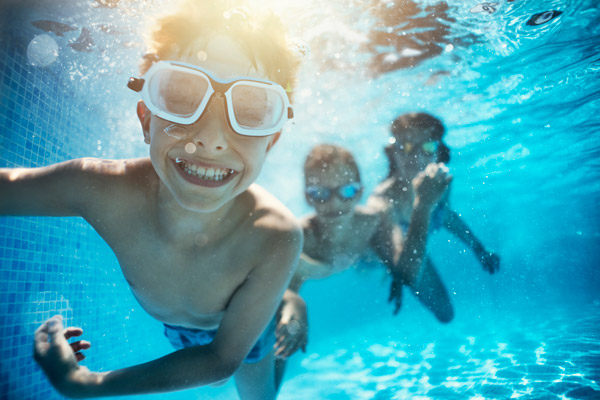 Take this short quiz to find out how you'd do on a day with an Air Quality Advisory. Keep track of your points.
Question 1
It's the middle of July and it's so hot outside you could probably fry an egg on the sidewalk. As you get dressed and decide what to eat for breakfast (probably NOT an egg fried on the sidewalk), you turn on the radio. The DJ announces that there's an "Air Quality Advisory" You:
Question 2
Now that you've remembered that during an Air Quality Advisory day you should cut down on activities that can cause air pollution to form, you begin to plan your day.
Your list of chores for the day includes mowing the lawn. You:
Question 3
Some friends call to ask if you want to go motorboating out on the lake for lunch, or maybe ride around on jet skis all afternoon. Sounds like a lot of fun! You:
Question 4
For dinner you've decided to have a cookout. You've gotten out all the food, now it's time to light the grill. You:
Scoring: Count up your points.
How'd you do?
0 - 2 : You seem to be lost in "Ozone Oblivion." Spend some more time browsing the site to sharpen those ozone skills.
3 - 4 : Not bad. You could use a little brushing up, though. A haze of "Smog Fog" could be hiding the facts from you.
5 - 6 : Nice job. You are well on your way to becoming a "Pollutant Punisher." You will be a big help in blocking ground-level ozone.
7 : A perfect score! Congratulations! You have earned the title: "Ozone Overthrower!