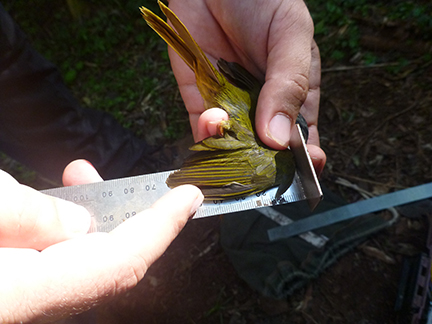 by Genny Fannucchi
Life is interesting ... you never know what's peeking at you from around the corner. You also never know the type of skills that you'll need to build your career. So, it's a good idea to keep an open mind and try a lot of things.
A wildlife biologist needs to have an assortment of skills and education. Schooling is important and an interest in biology and science is handy. A Master's Degree in Wildlife Ecology or some type of related natural resources field is recommended. Competition for available positions is tough. A lot of interest creates a lot of competition for entry level jobs.
Every day is different. One day you might be flying an eagle survey. The next day mending a downed section of fencing on your property or conducting a prescribed burn to restore prairies. The following day you might be setting up turkey registration stations followed by an evening talk to a sportsperson's association, hunter safety course or turkey education clinic. One thing for sure ... you'll spend time outside observing nature and enhancing the health of the landscape for wildlife. It's fun and a lot of work. You'll be tired at night ... but happy!
Test your knowledge with our biologist's quizzler.