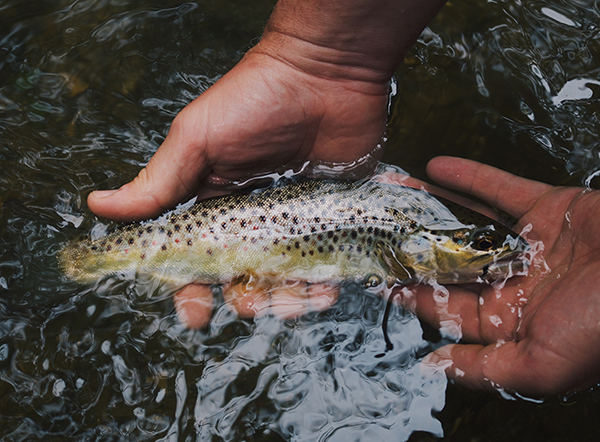 By Rachel Piacenza
Do you enjoy watching beautiful sunsets and seeing wildlife in some of the best parts of Wisconsin? Do you like being around people who share the same respect and passion for natural resources? If you said "yes," then a fisheries biologist is a great career choice for you.
How Do I Get Started?
As you can probably guess, an education is very important. A Bachelors of Science (BS) degree in fisheries and/or biology is strongly recommended. Many biologists have A Masters Degree. But, it's not just a good education that prepares you for a career as a fisheries biologist--field experience is also important. Volunteer work, internships and short-term fish technician positions are good ways to gain valuable training that can give you an edge in the competitive job market.
Do I Get to Fish?
A common misconception among many people is that fisheries biologists get to fish all the time! Most biologists wish that were true. But, as a fisheries biologist, you are especially busy during the fishing season which leaves little time left over to actually go fishing...sad, but true.
What Other Skills Do I Need?
In addition to a good education and field experiences, a fisheries biologist needs other skills. You'll spend a lot of time working with the public; so it's important to feel comfortable talking to a variety of people. Good communication, listening, and presentation skills are a must.
Each day brings something different in the life of a fisheries biologist. In the spring and fall, you spend a lot of time on the water shocking fish in order to sample the population, studying fish, and talking with people. The winter is spent analyzing fish data and interacting with the public.

So, if you find fish interesting and fun to learn about, and like working both outside and inside, consider a career as a fisheries biologist. You'll never be bored!