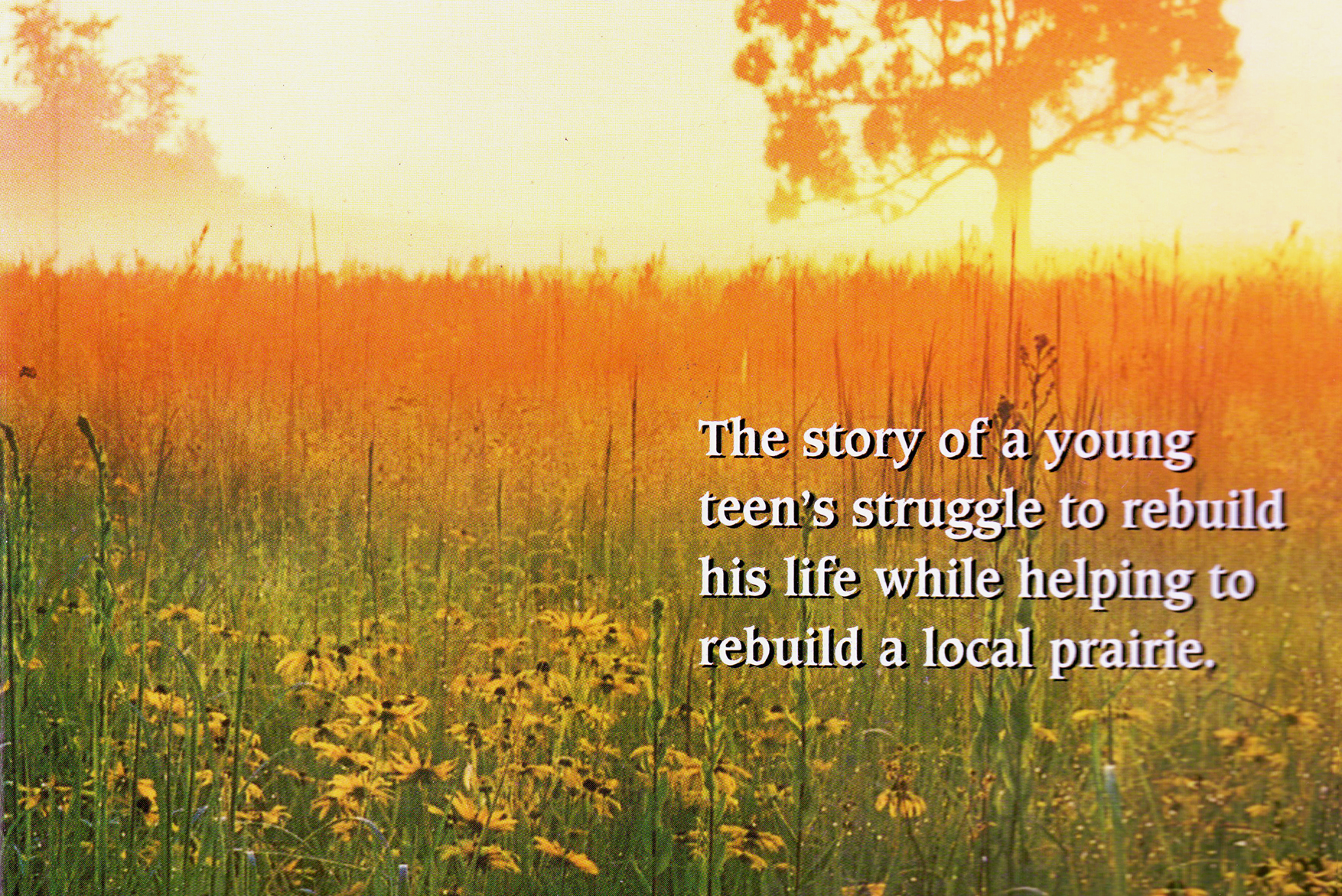 Join us for a book talk
During April 2020 we'll be reading Joe Riederer's Restoration in the Barrens, winner of the Arthur Tate Juvenile Fiction Book Award. In this novel you will meet Corey, a teenager who struggles to rebuild his life. Free e-book download.
Connect 
In the first pages of this story, Corey Nelson's life as he knows it is abruptly and violently changed. Everything constant and familiar to the Madison teen is upended—his family, his home, his school, and his friends. His move to a small rural community is rife with trouble: a science teacher who has it out for Corey, bullies at school, and a girl that he desperately wants to impress. A nearby prairie offers Corey both refuge and a sense of peace and belonging. Until one day, this relationship is threatened…
Download free e-book
As you read, think about how the author shows Corey's connection to the land. How are these connections to the prairie important to the development of the story and Corey's character?
Explore
Before you read: Share your thoughts in this SPOILER-FREE pre-read discussion of Restoration in the Barrens.
After you read:  SPOILER ALERT! Please participate in this post-read discussion to let us know your thoughts after you have finished reading Restoration in the Barrens.
Engage
Meet the Author Joe Riederer. Join us for a Zoom chat on Friday, May 1, 2020. Register for this free online event.
Listen to the author read Corey's trip to Roche-A-Cri State Park
About the Author: 
I am a parent, teacher, author, and photographer. In each of these endeavors my goal is to increase awareness of the natural world. I live on a restored prairie in the glacial outwash plain of Central Wisconsin.
Follow Joe on Instagram
Take a field trip to the barrens with the author