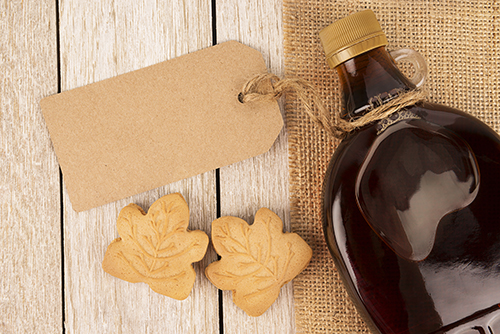 Try some maple recipes:
Maple Milkshake
1 cup milk
3 tsp maple syrup
small scoop of ice cream
Place all ingredients in blender and blend until well mixed, or shake all ingredients well and serve. Serves one.
No-Bake Maple Cookies
2 cups maple sugar
½ cup milk
½ cup shortening
½ tsp. Salt
1 tsp vanilla
3 cups quick oats
6 tblsp. peanut butter
Bring the maple sugar, milk, shortening, salt and vanilla to full rolling boil, stirring constantly. Remove from heat. Stir in oats and peanut butter. Drop on waxed paper by spoonfuls. Let set about 1 hour or until firm.
---
Read all about maple sugaring.