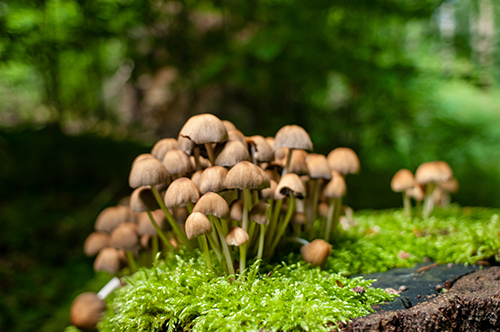 Hey kids, did you know that nature has its own clean-up crew and recycling staff? Yeah, there are many plants and animals that help recycle natural materials in our environment. They take dead materials and turn them back into rich soil. Read all about it in Nature's Recyclers Coloring Book.
The Nature's Recyclers Coloring Book can be printed and colored all over!! First, you'll need an adult to help you through the easy steps to begin your coloring experience. Follow these steps:
Below you will find a link to a PDF file. To view PDF documents, you will need to have Adobe's Acrobat Reader that may be downloaded for free from the Adobe web site at http://www.adobe.com.
If you already have Adobe Acrobat Reader follow these instructions.
1. Download the Nature's Recyclers Coloring Book (in .pdf format) by clicking on the following link.
Nature's Recyclers Coloring Book (PDF, 809 KB)
Coloring Book, 16 Pages
2. Open the file "nrcolbk.pdf", and use the print option on the Acrobat Reader Toolbar. Then all you have to do is color!