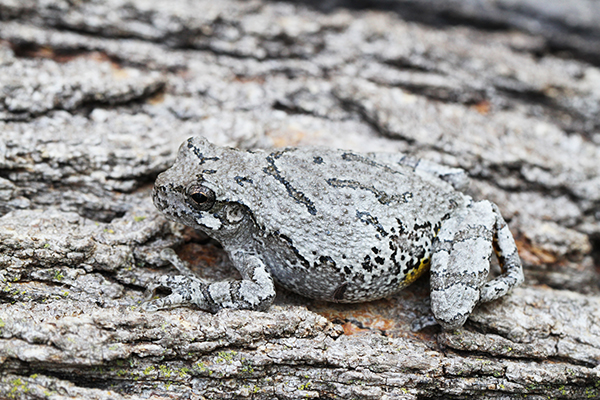 How to Identify
1 1/4 - 2 in. (3.2-5.1 cm); green to gray to brown; light spot beneath eye; bright yellow or orange on underside of hind legs; large toe pads; a rough or bumpy skin on its back, usually with darker blotches.
Habitat
Trees or shrubs growing in or near water.
Breeding
May through mid-July.