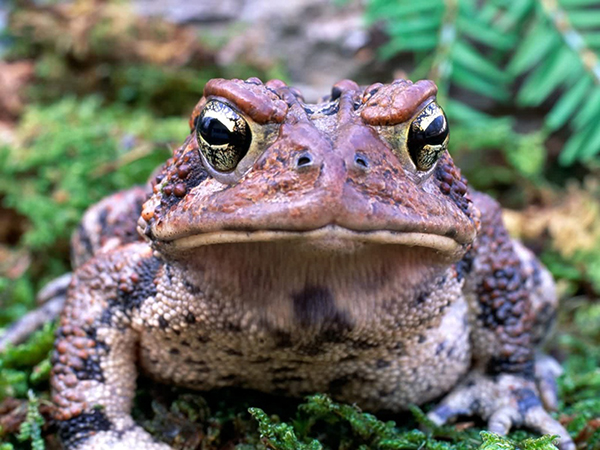 How to Identify:
2 - 4 1/2 in. (5.1-8.9 cm); brown to red to olive; dark, warty skin; elongated glands found at the ridge behind the eye or connected by a short spur.
Habitat:
Common in a variety of habitats wherever there are insects, moisture, and a variety of shallow waters for breeding.
Breeding:
April through June.
Voice:
A musical trill lasting up to 30 seconds, with considerable individual variation in the tone.