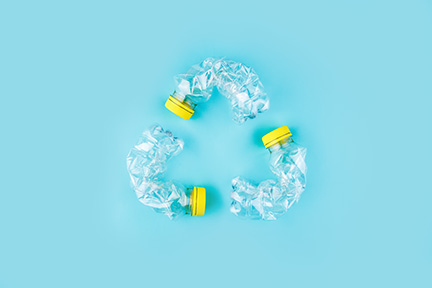 You and the other residents of Wisconsin are doing a great job recycling at home. But, what happens when you're away from home? Are your plastic water bottles and soda cans getting tossed in the trash when you're at the baseball diamond, soccer field, or park? These places are supposed to have recycling barrels, but lots of them don't. They do have trash barrels and that's where most folks are throwing their recyclables. Yikes! We all know that's not what we should do. It wastes valuable resources. Recent studies estimate that Wisconsin is throwing away almost $20 million worth of aluminum cans and plastic soda and water bottles a year.
So, what can you do? Well, the first thing you can do is bring the can or plastic bottle home with you and put it with your home recyclables. It's not that hard to do. Just made sure it's empty and stick it in a backpack, ball bag, or cooler and carry it home. Encourage your friends and teammates to do the same. You and your parents can also check in with the owners and managers of the places without recycling bins and find out why they don't have them. Encourage them to put out some recycling barrels and let them know that you'll help spread the word that these barrels should be used for recyclables only.
How did recycling plastic bottles come to be? 
Learn more with this Wisconsin Biographies video from PBS Wisconsin Education:
And, now a word from your aluminum cans and plastic bottles….
When on the road,

At work or play,

Please don't litter

Or throw us away.

If recycling bins can't be found,

While you're playing games and running around,

Take us home, to your recycling bin,

So we can have another life again.

Recycle-- it's the right thing to do!