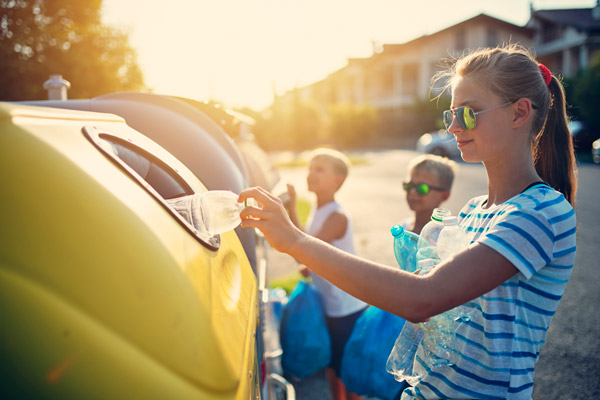 Recycling -- It's Working
Is it your turn to take out the trash? Chances are your trash can is a lot lighter now that your family recycles. Twenty years ago, people in Wisconsin threw out everything from toothpaste tubes to old TV sets, food scraps to bags, computer games to oil filters. What a waste! Today we're recycling and composting 40 percent of all that "junk" we used to throw away, saving valuable landfill space and conserving natural resources.
The Recycling Law, passed in 1990, got every community in Wisconsin started on recycling, and families, just like yours, joined in. Now, just about everyone recycles - over 90 percent of the households in the state. Most people recycle because it's good for the environment, it's the right thing to do and they strongly support the Recycling Law.
Read on to find out more about recycling and how you can help reduce waste.