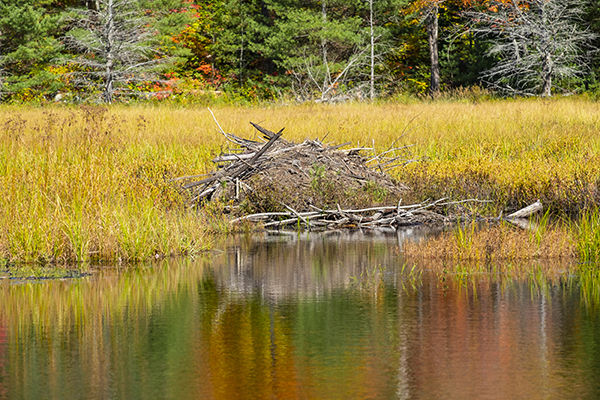 Autumnal Equinox arrives (hours of the day and night are equal) September 22, officially the first day of fall.
Across Wisconsin, deciduous leaves change color and begin to fall. Tamarack tree needles turn yellow and will eventually fall.
Katydids, grasshoppers, crickets and cicadas stop "whining" in the evening air.
Birds begin migration. Watch and listen for Canada geese.
Whitetail bucks rub off the "velvet" from their antlers to prepare for the rut.
Mosquitos begin to disappear, hurrah!
Beavers reinsulate their lodges with mud& branches and stash tasty birch and aspen branches for a winter's meal.
Thirteen-lined ground squirrels and gray squirrels fatten up for a long winter's nap by eating nuts from trees.
Hawks gather in migrating groups along northern lake shores.
Later this month chinook salmon start spawning. It's a good time for fish watching.
Tiger salamanders migrate to wintering sites like logs, the foundation of buildings, and gopher mounds.