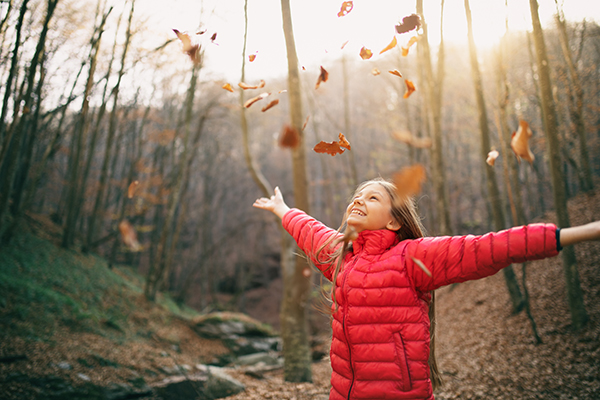 Watch for the endangered whooping cranes to begin migrating towards Chassahowitzka National Wildlife Refuge, in Florida.
Coho and Chinook salmon are on the move, see them at Kewaunee at the C.D. Besadny Fish and Wildlife Area.
The first frost kills mosquitoes and katydids, grasshoppers and crickets stop calling.
Muskrats and beaver are busy building lodges, gatering food, and preparing for winter.
Red-winged blackbirds form large flocks
Fall leaves on decidious trees turn brilliant colors before they are plucked by the wind and float to the ground. Tamarack needles also turn gold before dropping off.
Black walnuts fall from the trees and look like green tennis balls in the grass. Squirrels fill their mouths with them to store for a winter treat.
Amphibians and reptiles hibernate for the winter.
Cattails explode with seeds in the fall. They float away like parachutes in the wind.
Snowshoe hares are turning from brown to white, getting ready for snowfall.
Ducks, Canada geese, woodcock, and snipe are on the move, migrating south. Watch for winter visitors from Canada like the dark-eyed junco and white-throated sparrow.
Milkweed pods open for their seeds to parachute away in the wind.
The Big Dipper is at the lowest point in the sky.