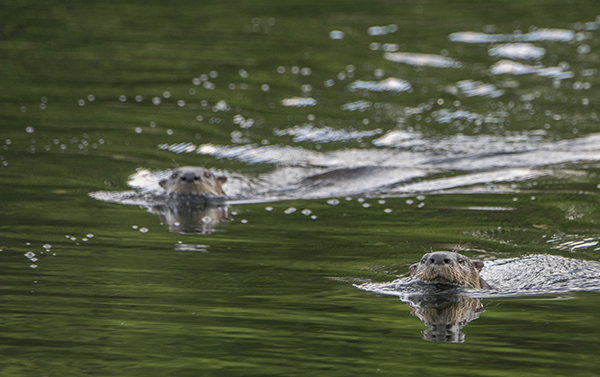 Look for deciduous trees to leaf out and create shade.
In Wisconsin, many dragonfly nymphs change into adults in the spring.
Listen for a chorus of frog calls at dusk.
Watch the whooping cranes as they migrate north.
Fuzzy yellow-brown sandhill crane chicks hatch this month.
Watch the skies for warblers as they return from their winter habitats.
Notice the days getting longer--more time to play outside.
At dusk and down, the male Woodcock performs a spiral flight to court female birds to be their mates.
When you're walking through a thick forested area with lots of thickets or a bog, look for the flowering bunchberry.
Keep an eye out along riverbanks for river otter pups.
International Migratory Bird Day is in May, can you spot a migratory bird?
In late May, watch for Karner blue butterflies to emerge from their cocoon-like chrysalis and feed on the nectar of wild lupine plants.
Try the spring scavenger hunt to find more signs of spring.