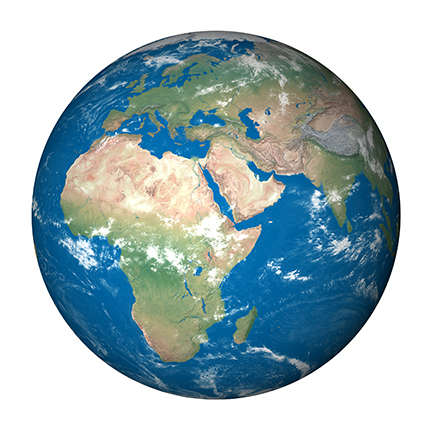 It was the largest demonstration in human history. In the slang of the 1970s, April 22, 1970, was a "happening." More than 20 million people took part. It was the birth of the modern environmental movement. The event was Earth Day.
On that special day, 10,000 schools, 2,000 colleges and universities and almost every community in the United States participated in events to celebrate and clean-up the environment. The United States Congress adjourned for Earth Day so that members could attend teach-ins in their districts. All three major TV networks covered the events around the country.
When Senator Gaylord Nelson of Wisconsin proclaimed April 22, 1970 to be "Earth Day," he helped give birth to a historic movement. Since then, each year on April 22, we celebrate Earth Day. It's a day for enjoying nature and getting involved in special environmental events. But, caring for the Earth shouldn't last just one day. We need to find ways to make every day, Earth Day.
Can you think of things that you can do to help the Earth and make Earth Day, every day? Read the water conservation tips to find out how you can help planet Earth. Or, tell your teacher about the Green and Healthy Schools program. You can make a difference!
Read about some of Wisconsin's heroes and heroines who have made a difference for our environment.