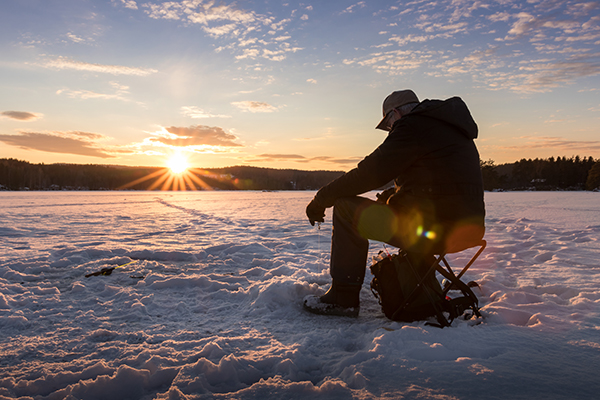 Flocks of overwintering bald eagles sweeping open waters near dams looking for fish to eat.
The January "thaw" bringing out light sleeping critters like skunks, raccoons and opossums.
Anglers head to the frozen lakes to ice fish
White snowy owls in the north perch on fence posts and roadside signs.
Great-horned and barred owls pairs sing duets in the night air as they get ready to mate.
Bear cubs born inside their wintry dens. (You won't get to see this, but we thought we'd let you know that it's happening.)
In marshes, game fish heading for shallow waters looking for hibernating frogs to eat. Look through the ice to spot them.
Meadow voles and mice making snow tunnels as a "warm" passageway between their homes and food stashes.
River otters sometimes slide along the creek banks in the snow. Look for their "tracks."
Chickadees perched on branches fluffing up to keep warm in the cold winter air.