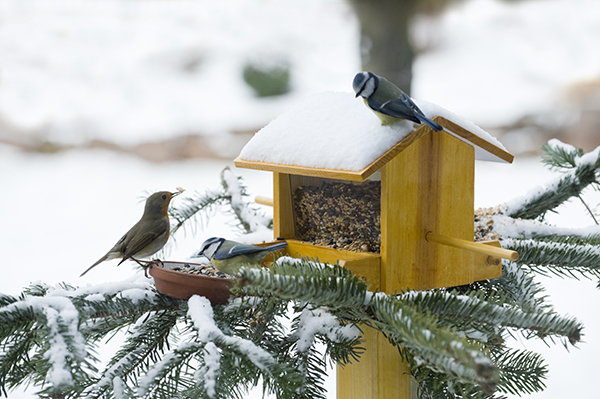 Winter birds are attracted to birdfeeders. Watch to see how many birds you can identify. Flying squirrels may also visit your feeder at night - watch them using a red light.
Sandhill cranes migrating south for the winter.
Anglers heading out with tip-ups and warm clothes to ice fish.
December marks the end of the coho spawning and fish watching seasons.
Along streams river otter search river bottoms for winter-chilled frogs, crayfish, and carp.
Ruffed grouse pecking through the snow to find food.
Luna moths are tucked away in cocoons on the ground in leaf litter and many other animals are also snug in the snow.
White-tailed deer bucks shed their antlers. Look for antlers on the woodland floor between now and the end of January.
Chickadees perched on branches fluffing up to keep warm in the cold winter air. Listen for their calls.
The shortest day of the year occurs on the winter solstice around December 21st or 22nd.