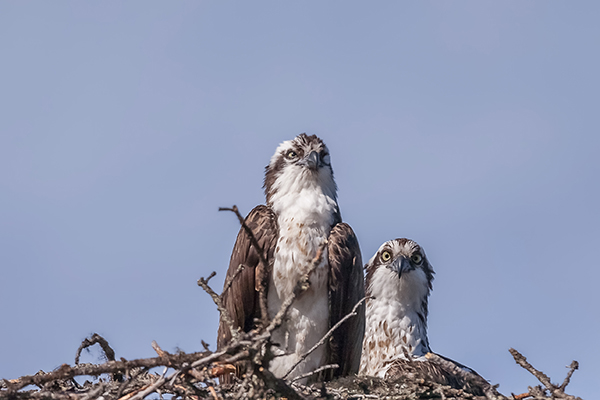 If you can't get outside to see wildlife, bring the wildlife to you! These live webcams are active with different species of wildlife at different times of year.
Peregrine falcon nest around Wisconsin hosted by Madison Gas & Electric. Learn more on their falcon website
A bird cam, live from an island in the heart of the Mississippi River's Driftless area.
A feed from Brooks Falls in Katmai National Park, Alaska.
An osprey nest at the Boulder County Fairgrounds in Longmont, Colorado.
Eagles at Berry College in Mount Berry, Georgia.
Other Resources