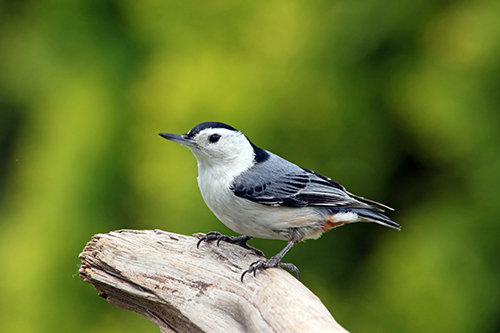 Study the two nuthatches closely. If you're unfamiliar with these birds, you may at first think you're looking at the same bird. Nuthatches are "upside-down birds," climbing just as easily down the bark of a tree as up it.
The red-breasted nuthatch is smaller than the white-breasted nuthatch and gets its name from the blush of red on its chest. The red-breasted nuthatch also has a black eye streak. The white-breasted nuthatch has a black hood without the eye streak. Both birds occur in Wisconsin throughout the year, the red-breasted favoring northern parts of the state during the summer.
These nuthatches enjoy oil-type sunflower seeds at the feeder.